Client
The genesis of the Reporting Wheel lies in the feedback obtained during usability tests performed for InSTEDD Geochat in Thailand and Cambodia, in order to arrive to a simple syntax that could allow health workers in remote areas to report infectious disease cases via SMS in a semi-structured way.
Approach
The Reporting Wheel is a non-electronic device that simplifies data reporting for the most remote workers, including those with literacy challenges. It consists of small paper wheel that can "encode" a series of values or pictures into a number that can be reported through a phone call or a text message. A system on the other side will receive and collect the information, decode it and store it in a database.
Results
Observing that many health workers in remote areas had trouble writing or receiving text messages, that Khmer and Thai support was limited and difficult-to-use, we arrived to the conclusion that a different way for encoding information had to be devised.
Reporting Wheel overview
Access information reported via the reporting wheel and testing sandbox to test codes without impacting on the database.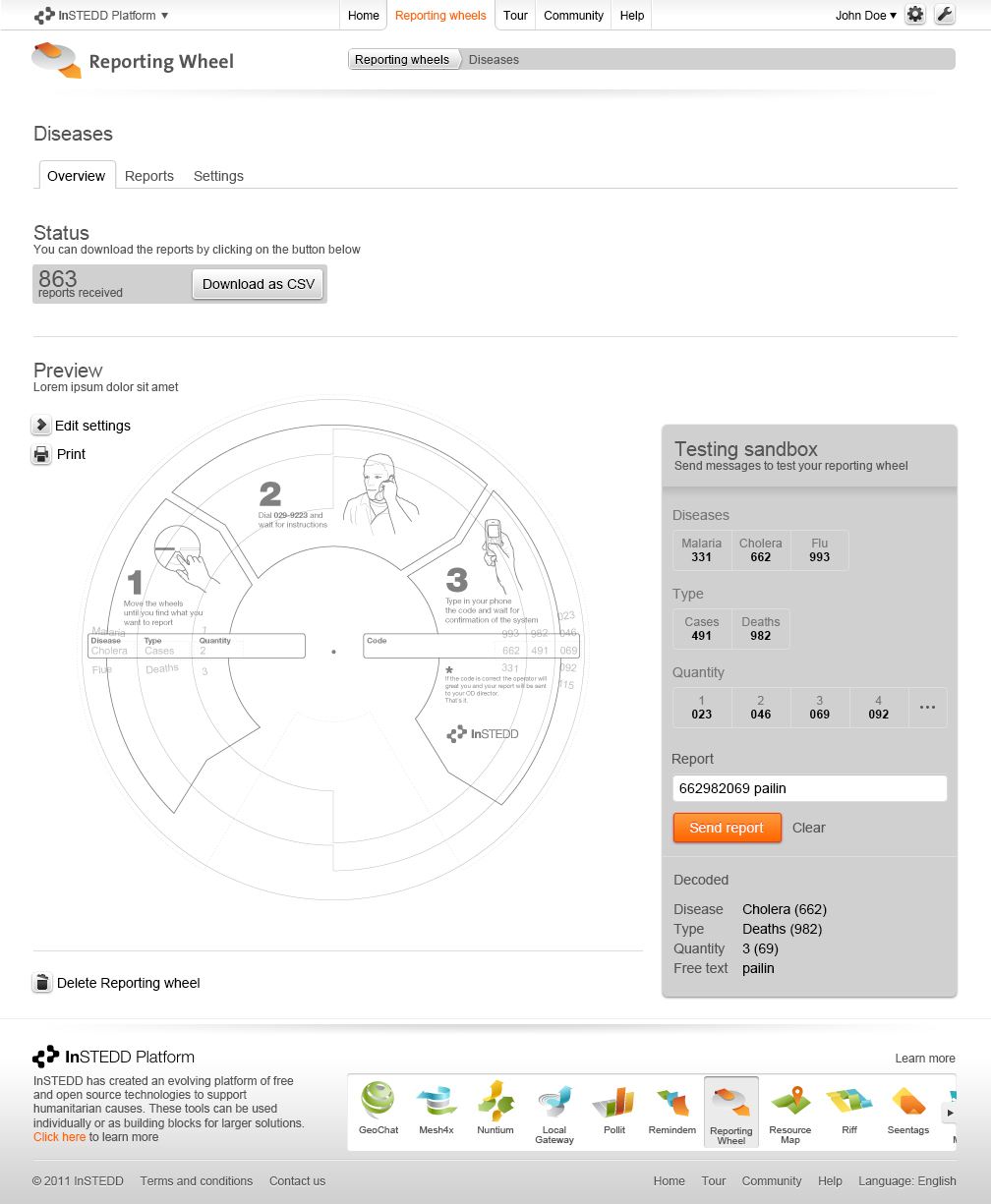 Reports
Listing of every report received with its corresponding code and decoded message.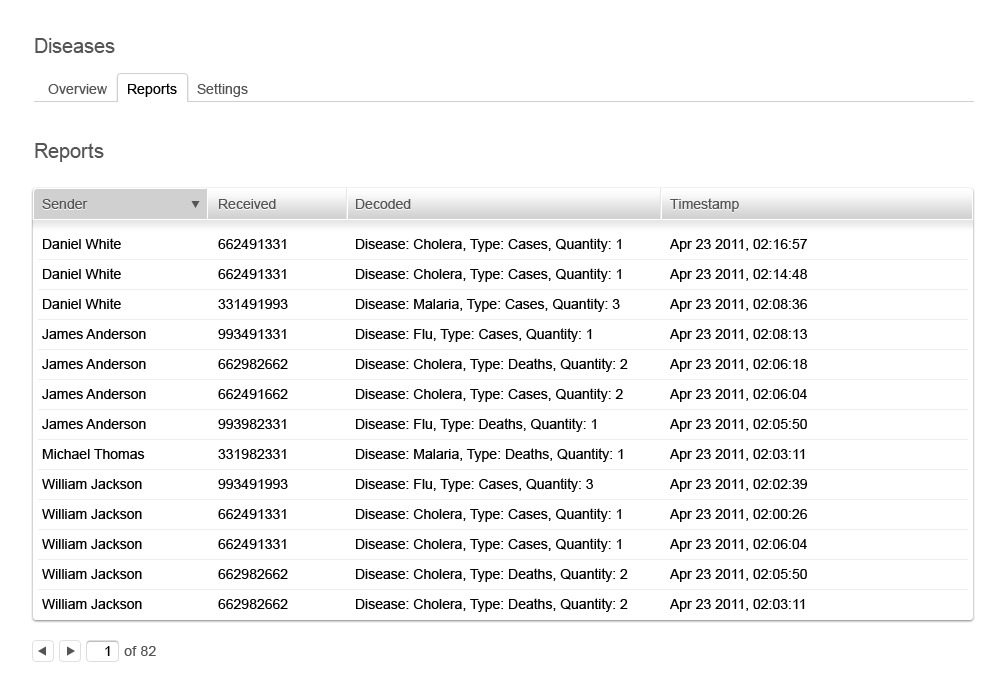 Settings
Reporting wheel settings. From valid codes to printing setup, audio por voice interaction and external services.