Client
Developed as part of InSTEDD's platform tools, Pollit allows the user to easily define a questionnaire composed of free text, numeric or multiple choice questions, by importing an online Google Form. By supplying a list of mobile phones to be surveyed, and using the Nuntium Local Gateway, the user can set up his or her mobile phone as a gateway for sending questions and receiving the answers from the chosen respondents.
Approach
Its aim as a project is to support a variety of scenarios in which collecting structured information from the field in the form of a survey is needed: collecting virtual signatures, identifying community needs, evaluating the status of ongoing projects, making quick tests after courses or conducting damage assessment surveys in the event of a disaster.
Results
Pollit eliminates the need for email or paper based survey collection, making the task of collecting information much easier and scalable. You can read more at InSTEDD's website or check the public code repository at Github.
Poll overview
Summary of the current status of the survey with shortcuts to the administration of the most important elements, statistics and export results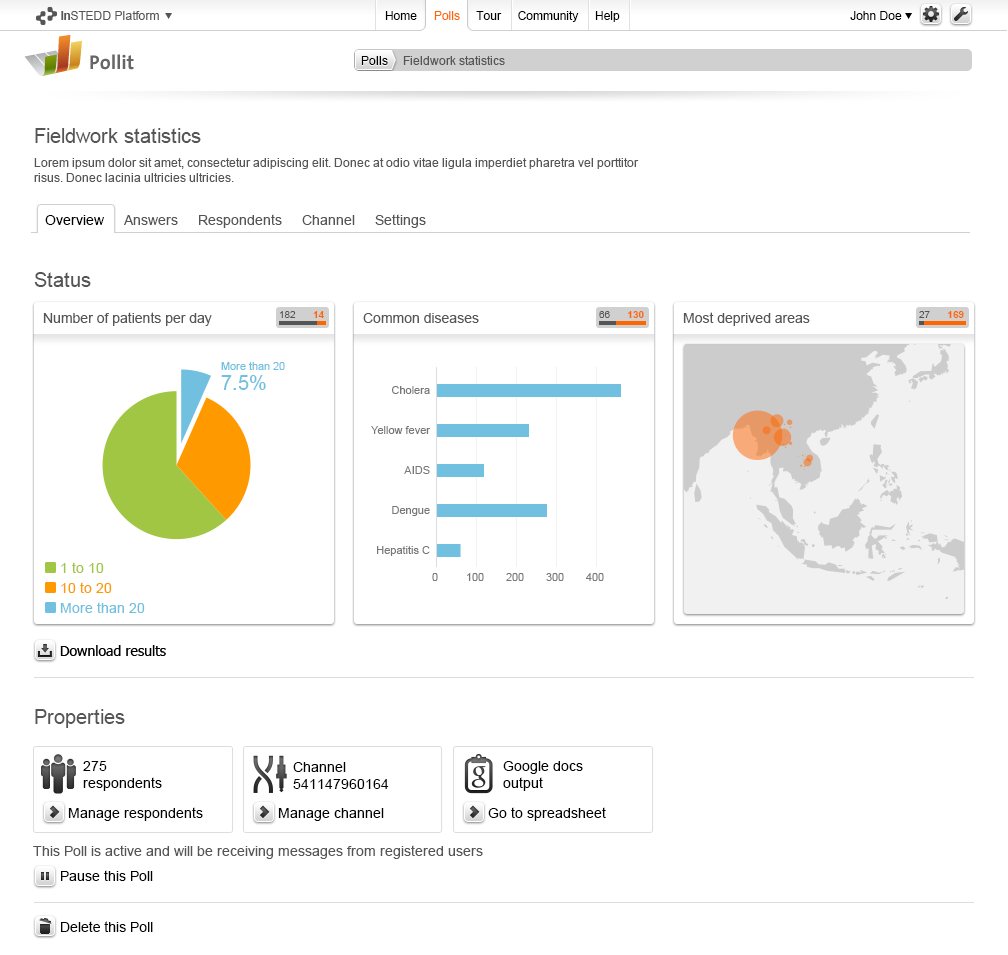 Answers
List of answers received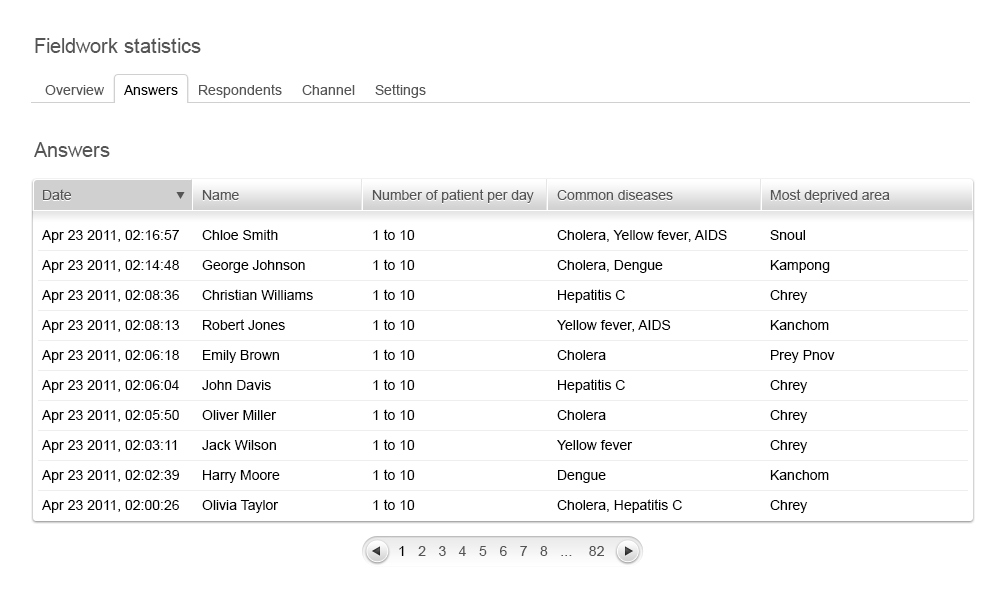 New poll
Poll creator that can be used and configured from a smartphone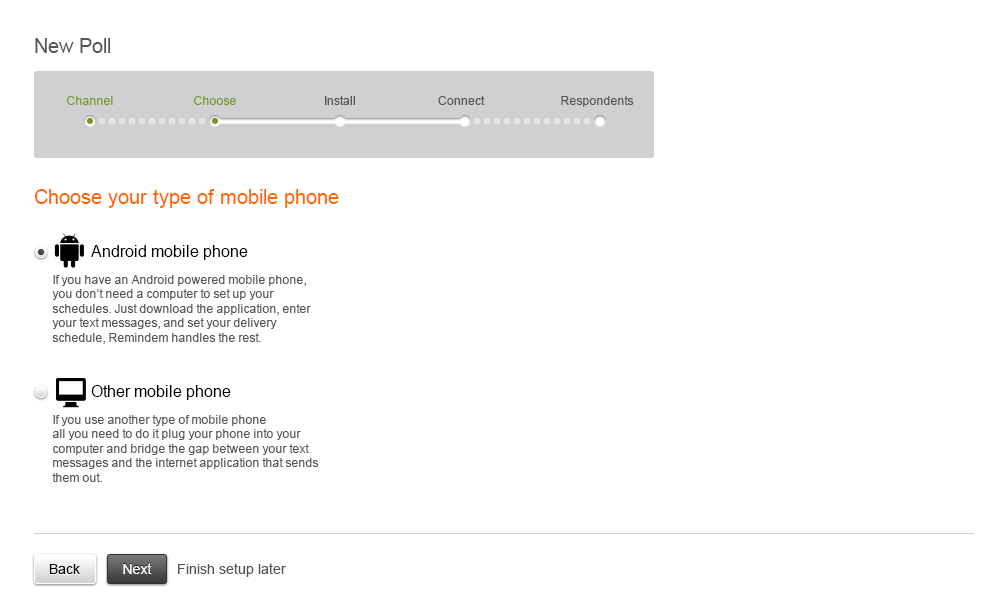 Settings
Poll steps configuration (compatible with Google Docs)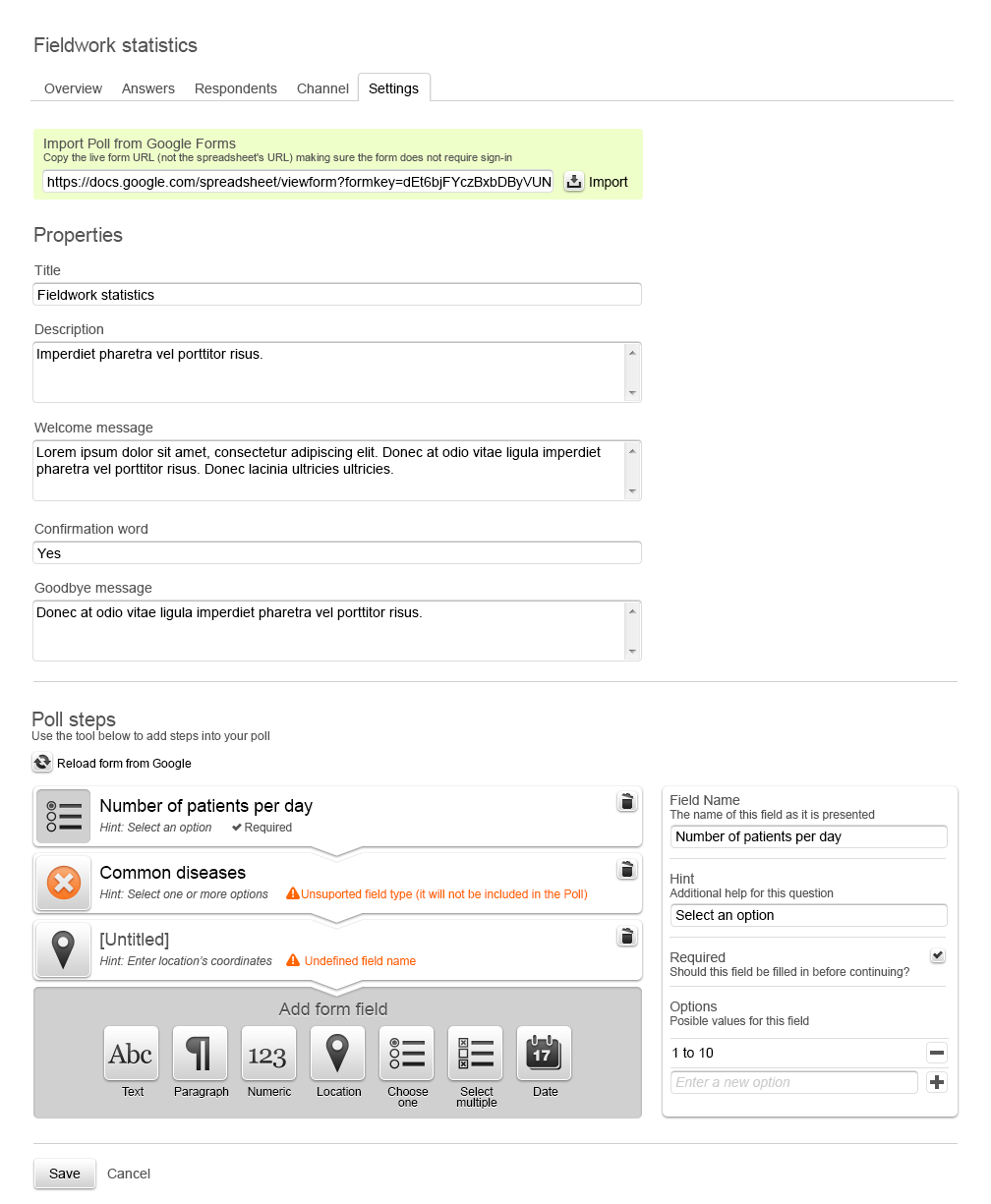 Open source
This project is Open Source, we invite you to collaborate and join us in the development of a better world through the use of technology.
https://github.com/instedd/pollit