"It can be used to impact so many systems, It's an opportunity to ensure we have systems that work, that respond to our people's needs."
MATERNAL, NEWBORN AND CHILD HEALTH PROGRAM MANAGER
Client
PlanWise is a tool developed by Concern's Innovations initiative, in partnership with InSTEDD. It helps planners and responders in low-resources settings see how they can serve as many people as possible, as cost-effectively as they can, to help save the lives of more mothers and babies.
Requirements & Context
To develop PlanWise, we focused on rural Kenya, where only 50% of births occur in a health facility, leaving half of all pregnant women and their babies vulnerable when complications strike.
"There is a risk that women who deliver at home will suffer serious complications and even face death", said Dr. Edwin Mbugua Maina, Senior Program Manager for Innovations at Concern Worldwide, in Kenya.
Approach
We developed an algorithm that draws on freely available public data. We used population data to map where people live, then plotted existing health facilities and services, so we could see where people needed to get to. Finally, we layered on topographical data such as roads and walking paths to understand the routes people need to take to reach care.
Isochrones
An isochrone is defined as "a line drawn on a map connecting points at which something occurs or arrives at the same time". In science and urban planning, an isochrone map is one that shows areas related to isochrones between different points, and is sometimes termed simply an isochrone. In hydrology and transportation planning, isochrone maps are commonly used to depict areas of equal travel time. The term is also used in cardiology as a tool to visually detect abnormalities using body surface distribution.
Time-based travel maps can be created for different modes of transportation, e.g. foot, pedal cycle, motor vehicle. Such maps for private motor transport were widely used in a 1972 study into airport accessibility in Hampshire, South East England. At that time, creating this kind of map was very time-consuming, which limited their use.
Results
While PlanWise currently focuses on emergency obstetric and newborn care, its potential is enormous. It could support health systems more broadly, as well as other public service sectors. From vaccine delivery to clean water and sanitation access, PlanWise could address countless critical needs.
Based on the successes in Kenya, we are currently working to transform PlanWise into a user-friendly web-based tool for decision-makers in the poorest and most remote parts of the world. The tool will allow them to model different health systems scenarios and compare costs so that people can use their resources most effectively and save more lives.
PROJECTS
In every project the users are allowed to select a specific demographic dataset to work on, a budget range and specific resources.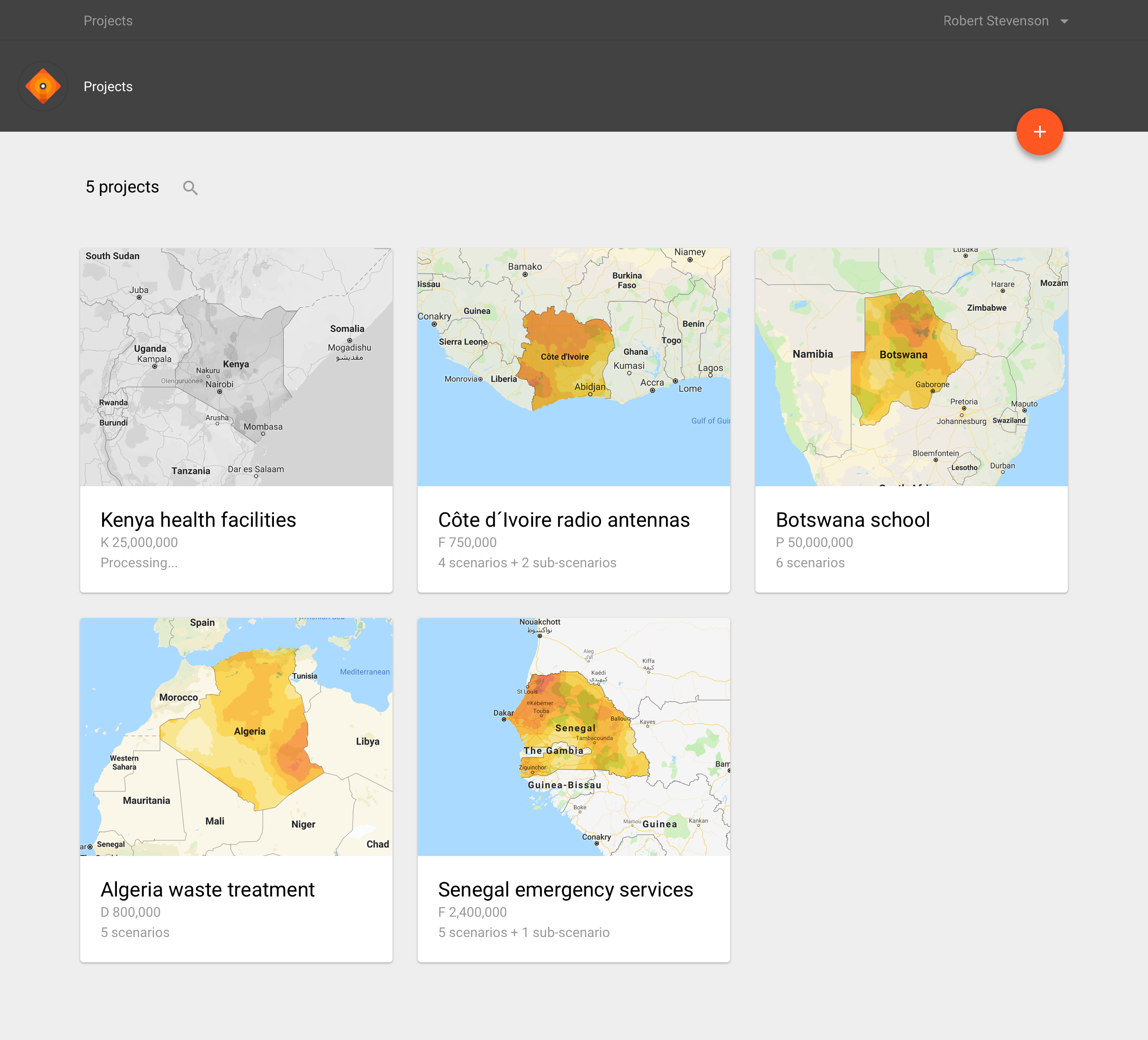 ACTIONS
Planwise allows users to define investment options in order to search for viable scenarios, from building new facilities to upgrading existing ones.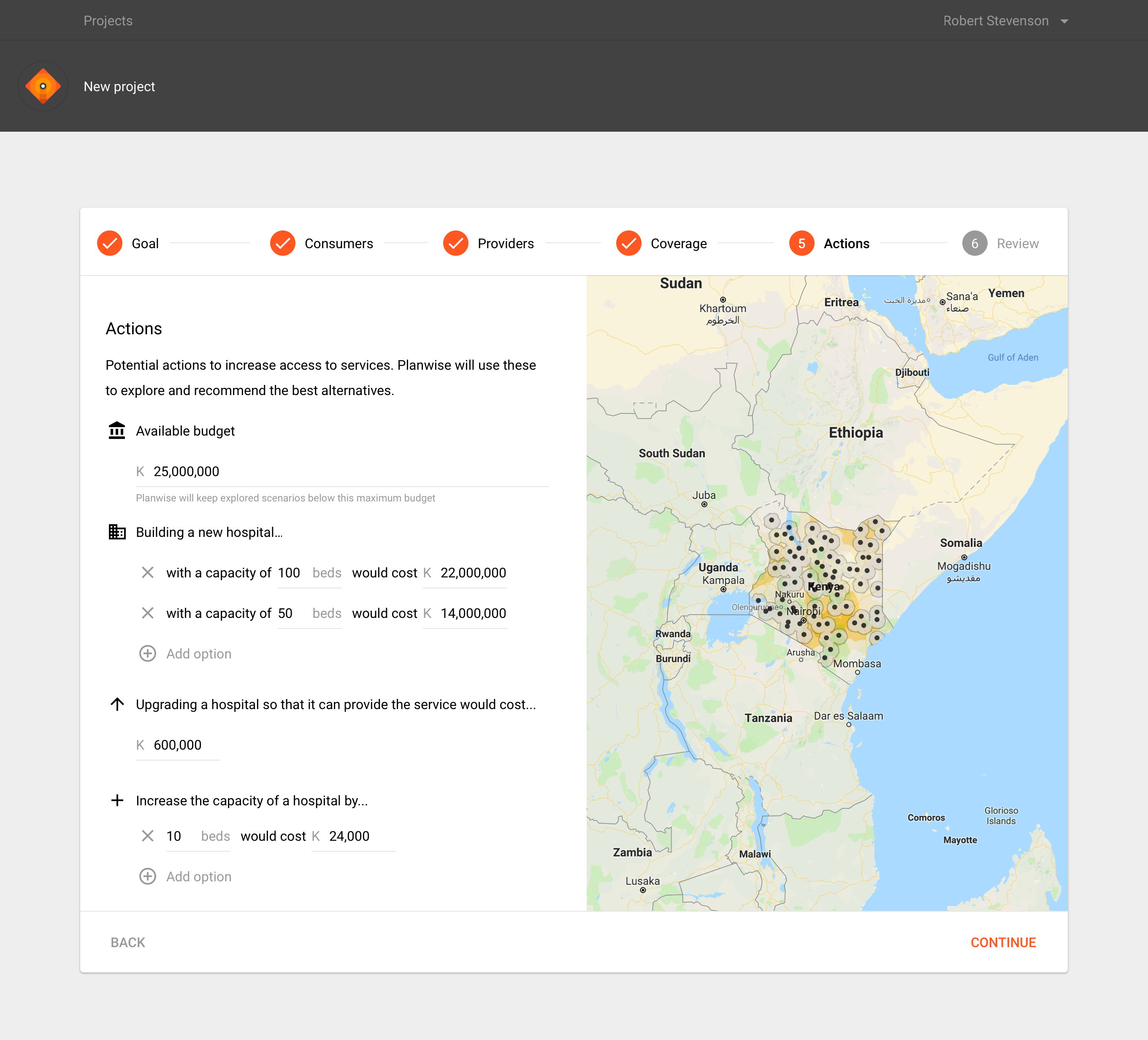 PLANNING SCENARIOS
Planwise automatically suggests multiple scenarios to locate facilities with different coverages and costs.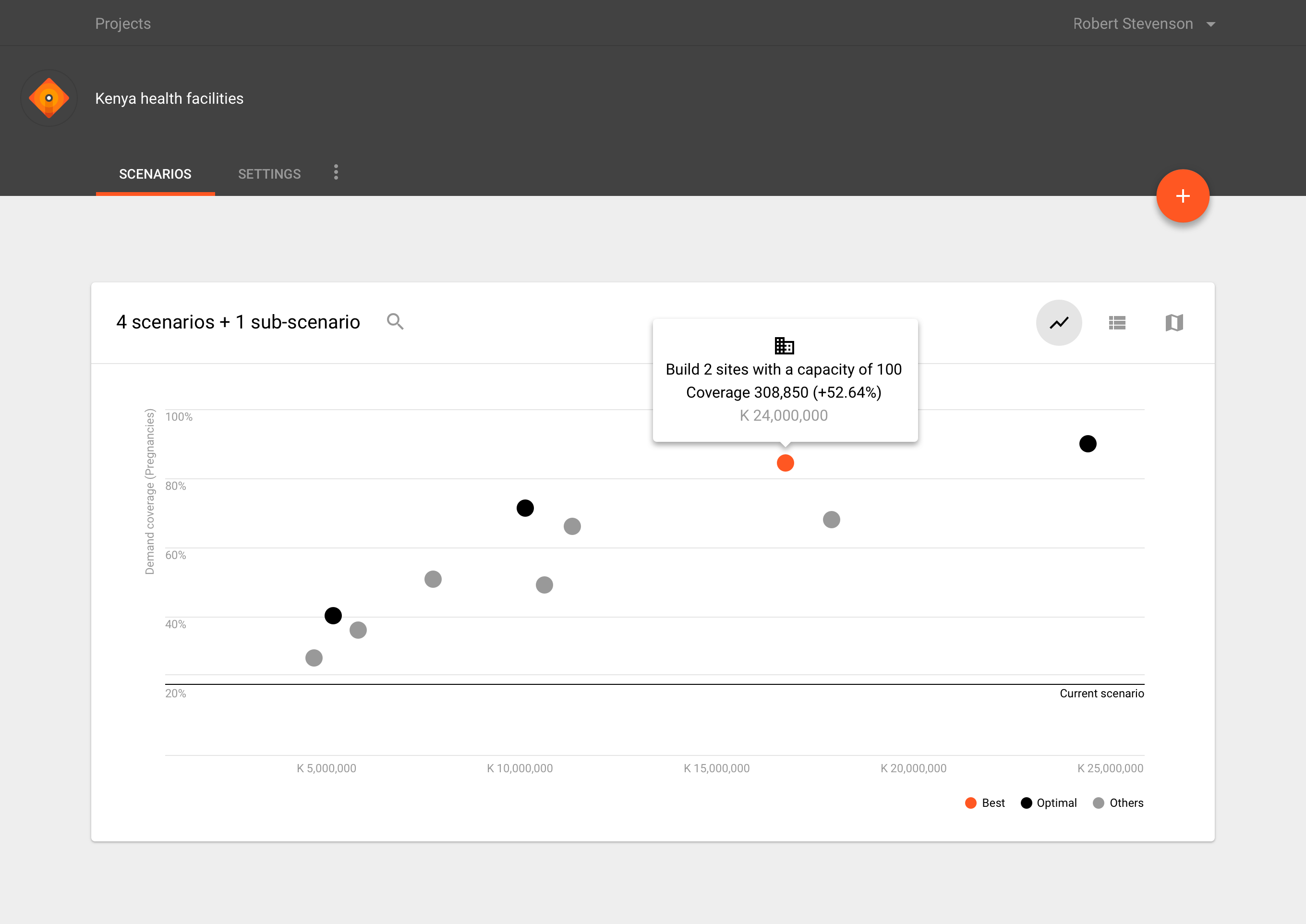 SCENARIO
Users can create scenarios from scratch or subscenarios from existing ones.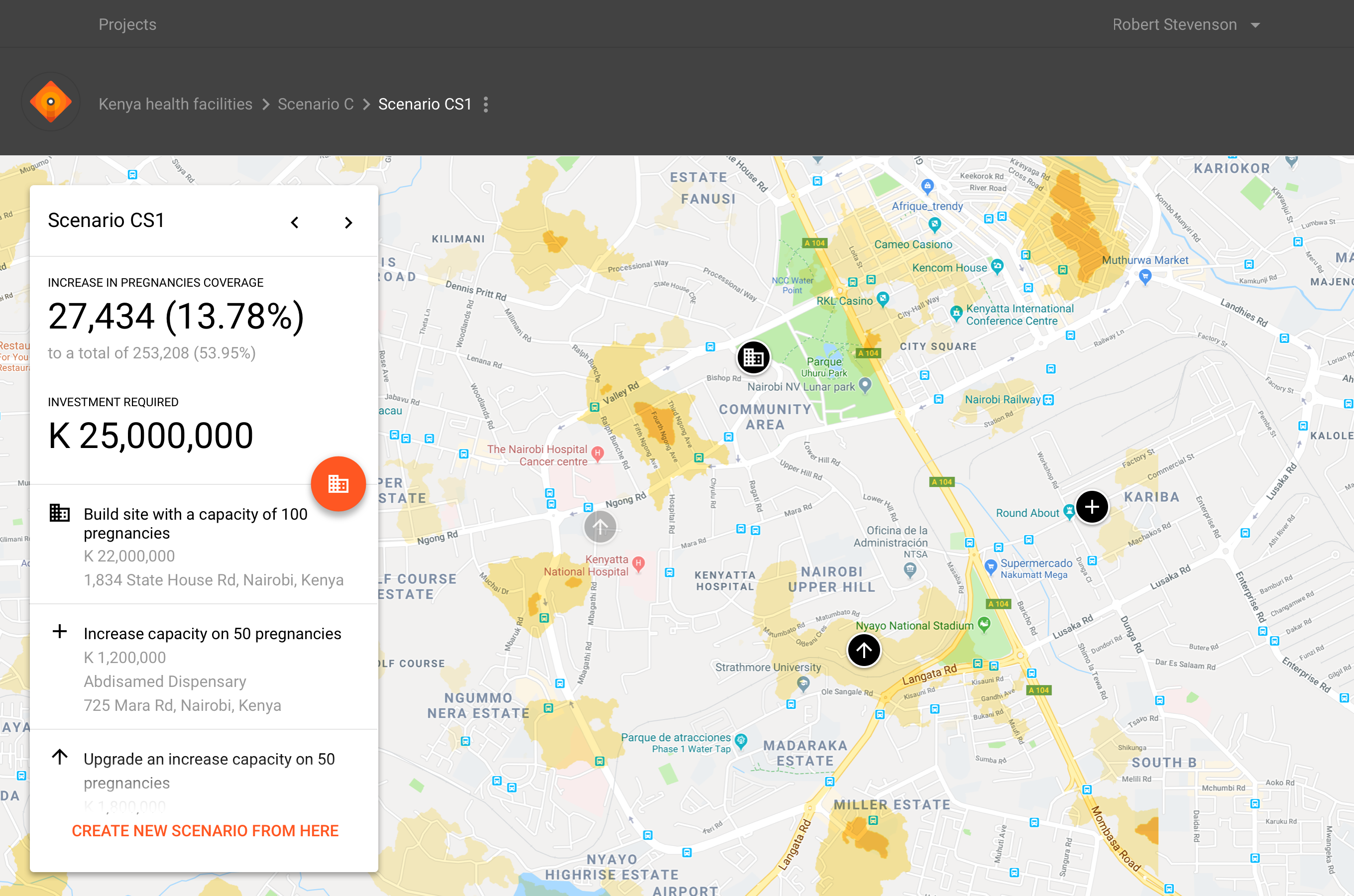 Open source
This project is Open Source, we invite you to collaborate and join us in the development of a better world through the use of technology.
https://github.com/instedd/planwise