Client
Inmuniversia is an open source platform for providing information on vaccines and the diseases they prevent, and subscribing to vaccination reminders, developed by InSTEDD iLab América Latina.
Approach
Parents can get information in a clear and simple way about vaccine-preventable diseases, their respective vaccines, the official vaccination schedule, as well as its possible side effects.
Pediatricians can use the platform to provide its patients family all the necessary information about vaccine-preventable diseases and health reminders via text message, email or phone calls.
Vaccination centers can send reminders with vaccination dates, deadlines and keep their databases updated, facilitating a detailed patient and case tracking.
Results
The platform contains a Vaccine and Diseases database in which parents and health workers can read recommendations, side effects and general information about specific vaccines as well information about the diseases they prevent.
This is a free platform open to the public, and currently adapted to the Argentine vaccination system.
Account information and calendar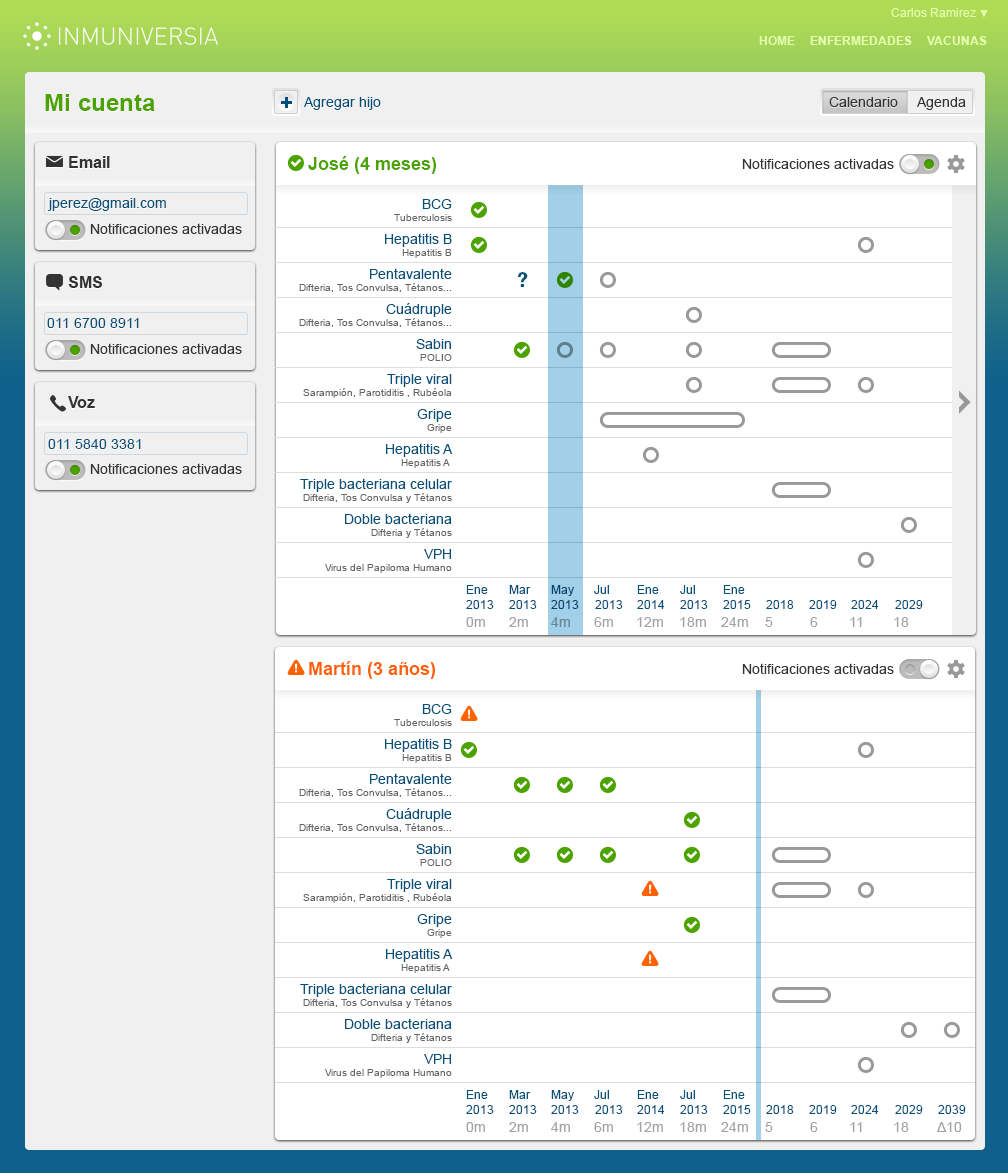 Vaccine Information