"Manas has been a great partner, helping us not only with the software development but also with strategy, and in creating an internal process as well, which we didn't have but really needed."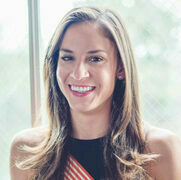 Client
The idea for Dearduck came to founder Katy Aucoin as a realization: gift giving was supposed to be a beautiful, fun and thoughtful thing, and instead most people experienced it as an awkward and uncomfortable process, filled with anxiety and disappointment.
Katy got to thinking, "Wait, this is probably happening to everyone, and maybe I can fix it", leveraging her background in data analytics to solve a problem she shared with gift-givers all over the world. Dearduck was then born as a way to transform the gifting experience from awkward and forced to easy and happy –so that everyone gets what they truly want.
Requirements & Context
Aucoin was in the process of starting Dearduck as a business, and looking for a tech partner to help her realize her vision for the product, when a mutual contact spoke very highly of Nico and the Manas team.
The concept for Dearduck was to transform users' preferences into a powerful recommendation engine to make sure gitfs hit the mark every single time. In its inception, the company knew they wanted to be super data-driven, and they turned to Manas to help them with metrics analysis, A/B testing, UX design and the development of a new kind of recommendation engine.
Approach
We started development using a framework called Sales (node.js), and quickly got the tool to give really good recommendations, with a major level of complexity behind it. But, as the platform grew, it was becoming increasingly hard to upgrade and maintain it. At a certain point, the team made the difficult decision to migrate to Nest, a progressive node.js framework that made the development much faster and pleasant.
A big part of Manas' contribution was to help the team at Dearduck understand what it was they wanted to build, including the definition of a more robust business model and a clear roadmap.
In the early stages of the project, the product took the form of a mobile app, focused on powerfully accurate recommendations, with a B2C business model. Later on, when the business strategy pivoted to a B2B model, the mobile app migrated to a web-based application around forms, making Dearduck's gift-matching technology available to retailers who want to help their customers buy for others.
Results
Dearduck is a SaaS recommendation platform that businesses can use to help their customers make informed purchases. This is a breakthrough marketing tool built to strengthen relationships and drive sales. The original stack used to be node.js(Sales) and Swift, and after the business shift to a B2B model, we migrated the stack to node.js(Nest) and React.
Users fill out a cleverly designed survey about their interests and Dearduck's engine creates a profile that leads to a groundbreaking shopping experience: like walking through a digital mall, where every store is tailored specifically to the user's tastes and preferences.
MOBILE QUIZ
Dynamic quizzes are automatically created and adjusted based on user behavior and the inventory available at any given point.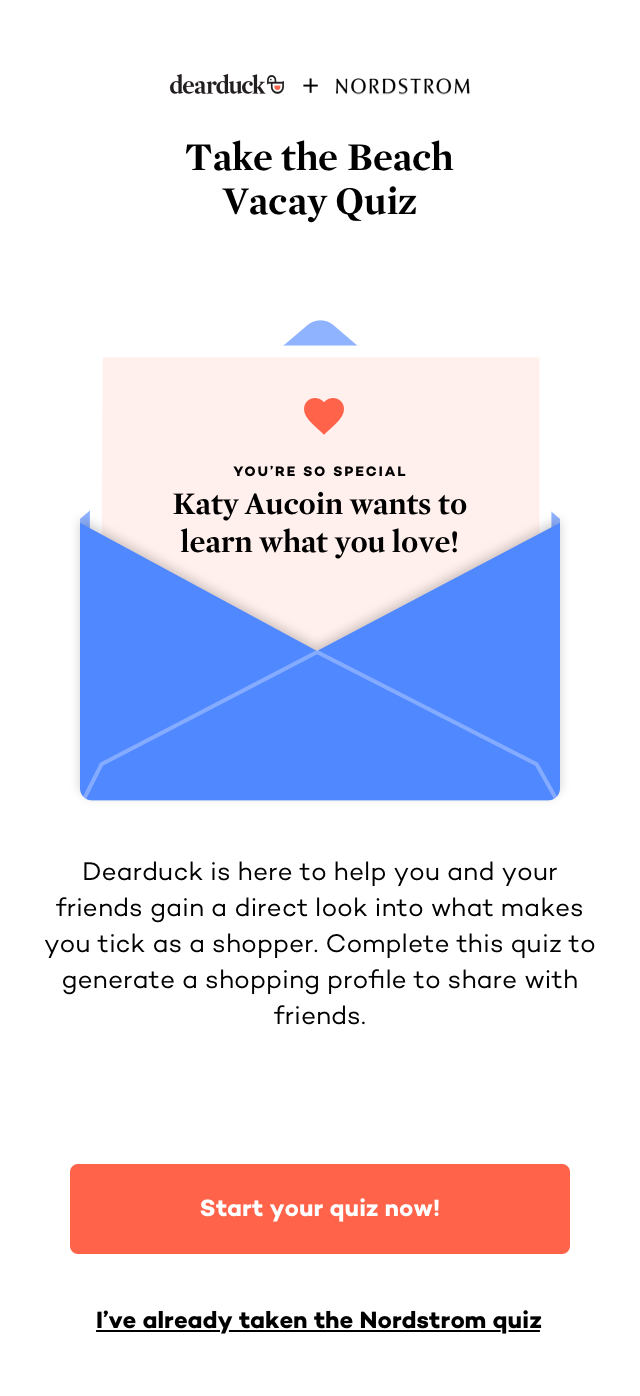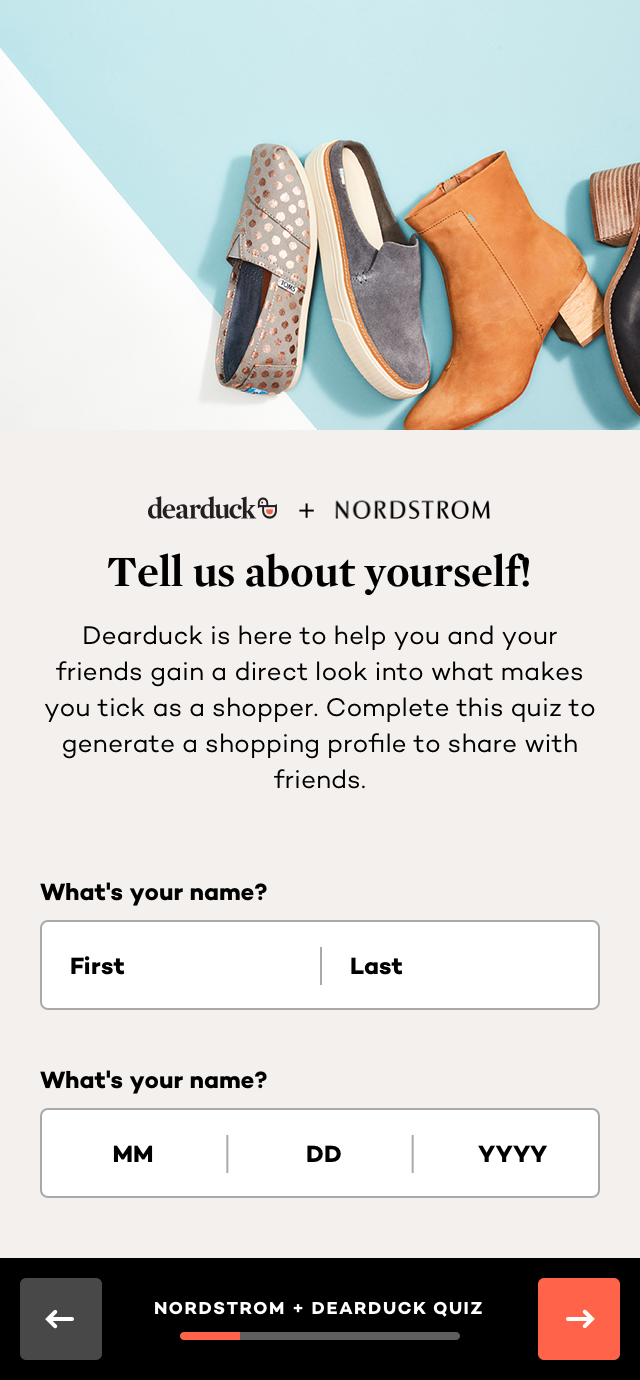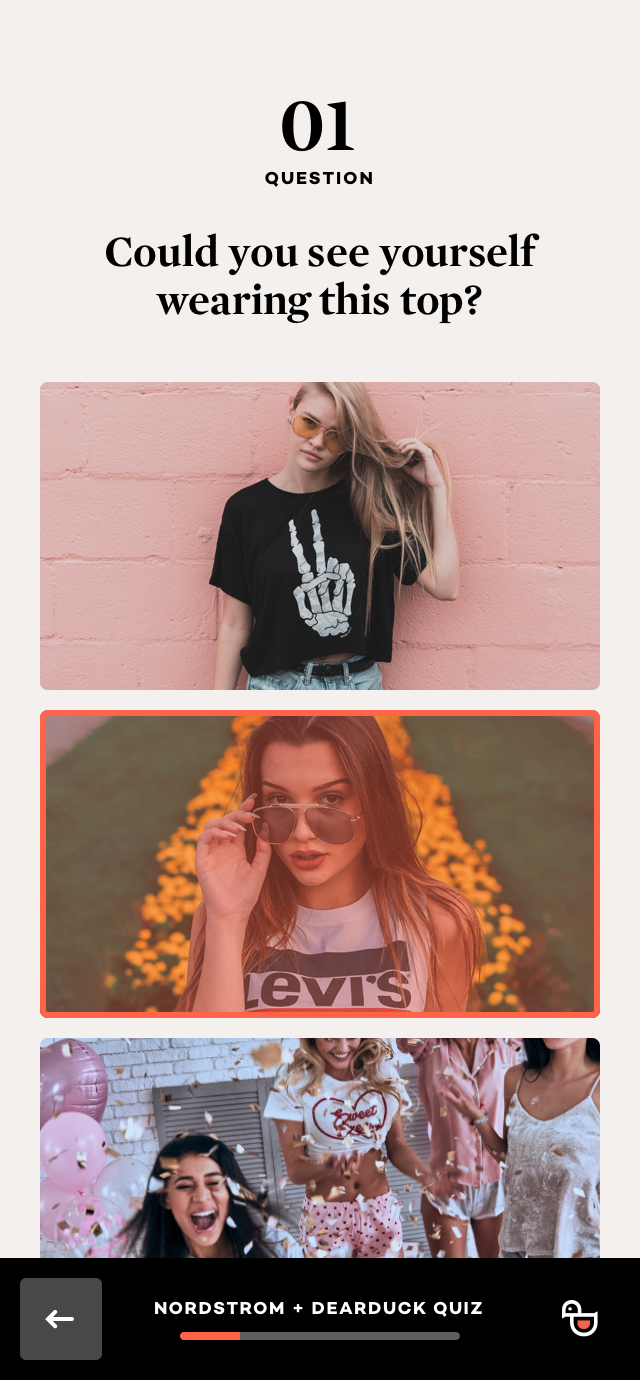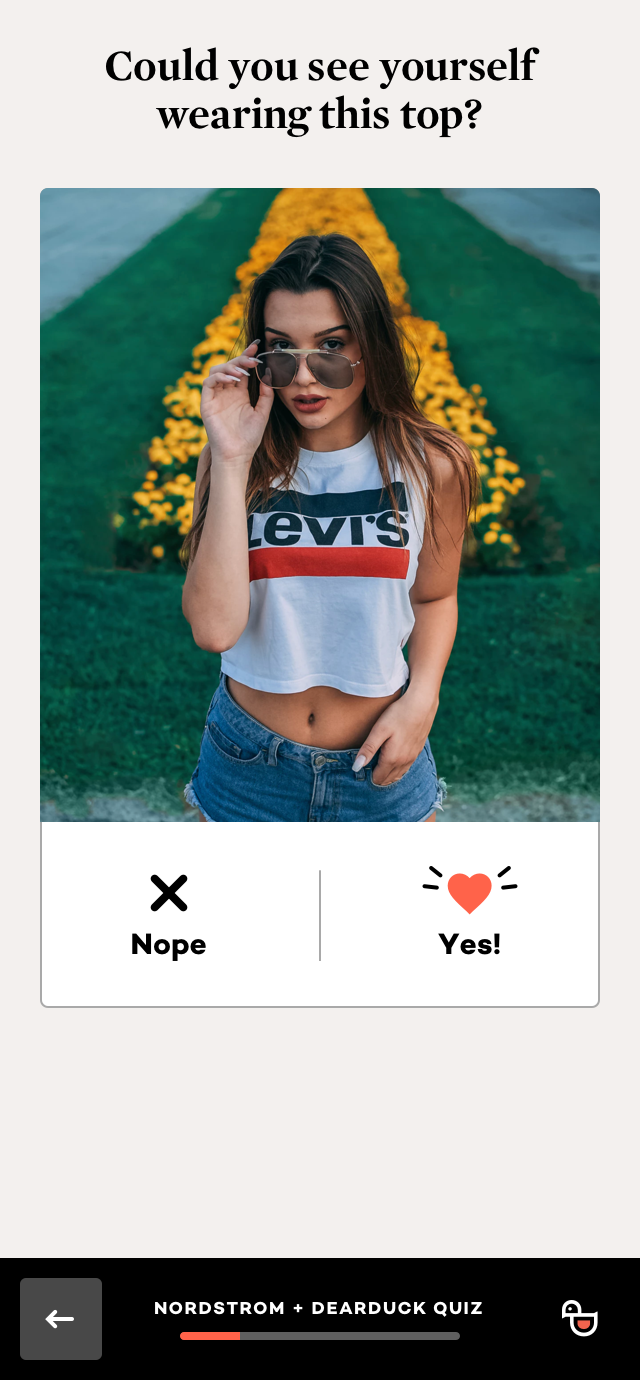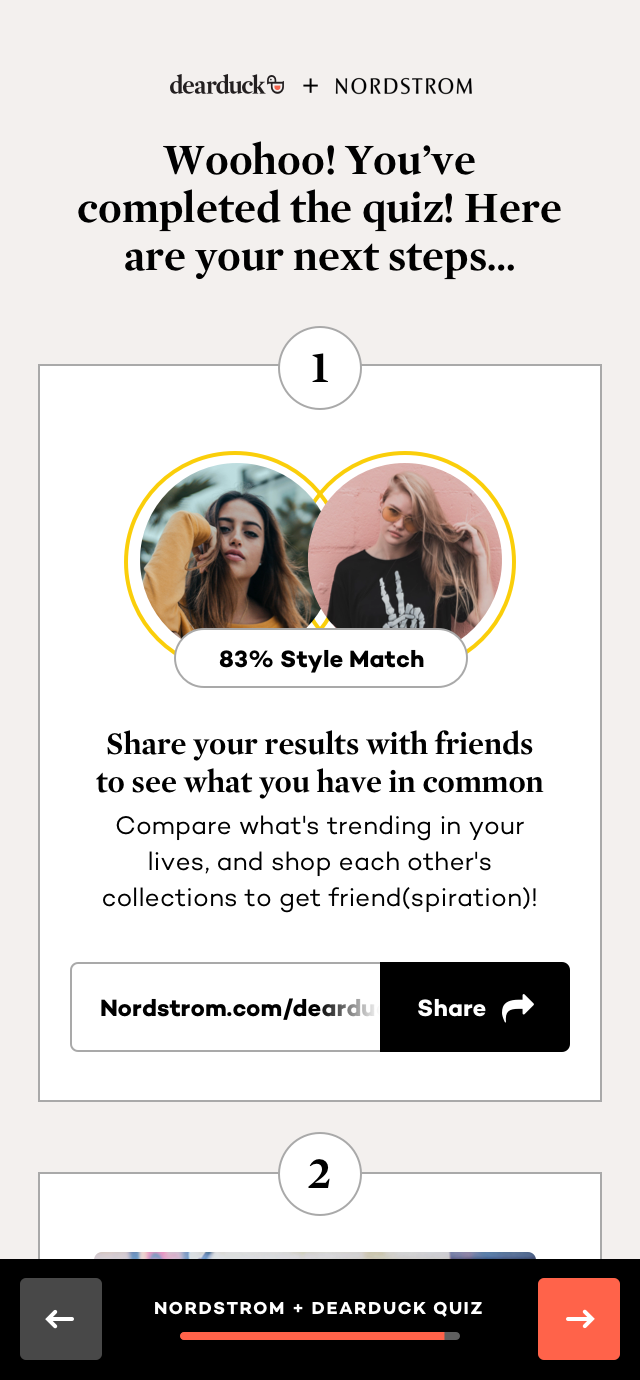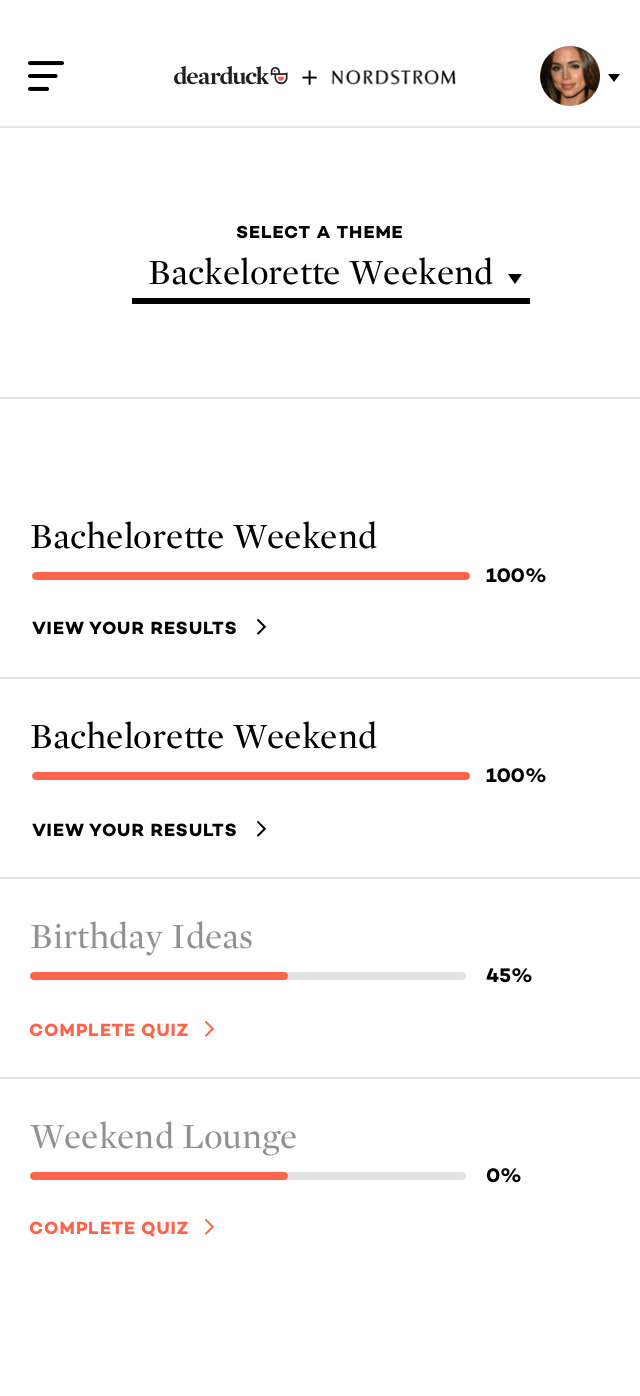 Impact
Dearduck's cloud-based platform automates the process of collecting, storing, and applying preferences and network data for retailers. Katy Aucoin calls this customized marketing approach BFO or buying for others, and it makes up 30% of all retail sales, according to the National Retail Federation.
This software has increased growth for retailers up to four times, by converting a brand's social followers (and their friends) into high-value customers.
Read what the media says about this: