Concept
7 Horizons is a time management method that helps you set time aside to work on specific goals.
This project was born as yet another scratch to one of our itches: since we're constantly trying out new ways to rearrange the way we work, to get better output for our input, we figured that maybe someone else out there could benefit from this method.
Approach
Once we had the method ironed out, we developed the problem statement pitch and a guide on how to setup your portfolio. A simple landing page was built to host this content.
Results
Nico wrote the guide and tracking template, Joni designed it, and the whole thing got built as a one page website, a tracking template and into an ebook.
Tracking Template
The template is a simple way to allocate time in your portfolio to work on each of your horizons in any way you prefer, and keep track of your progress.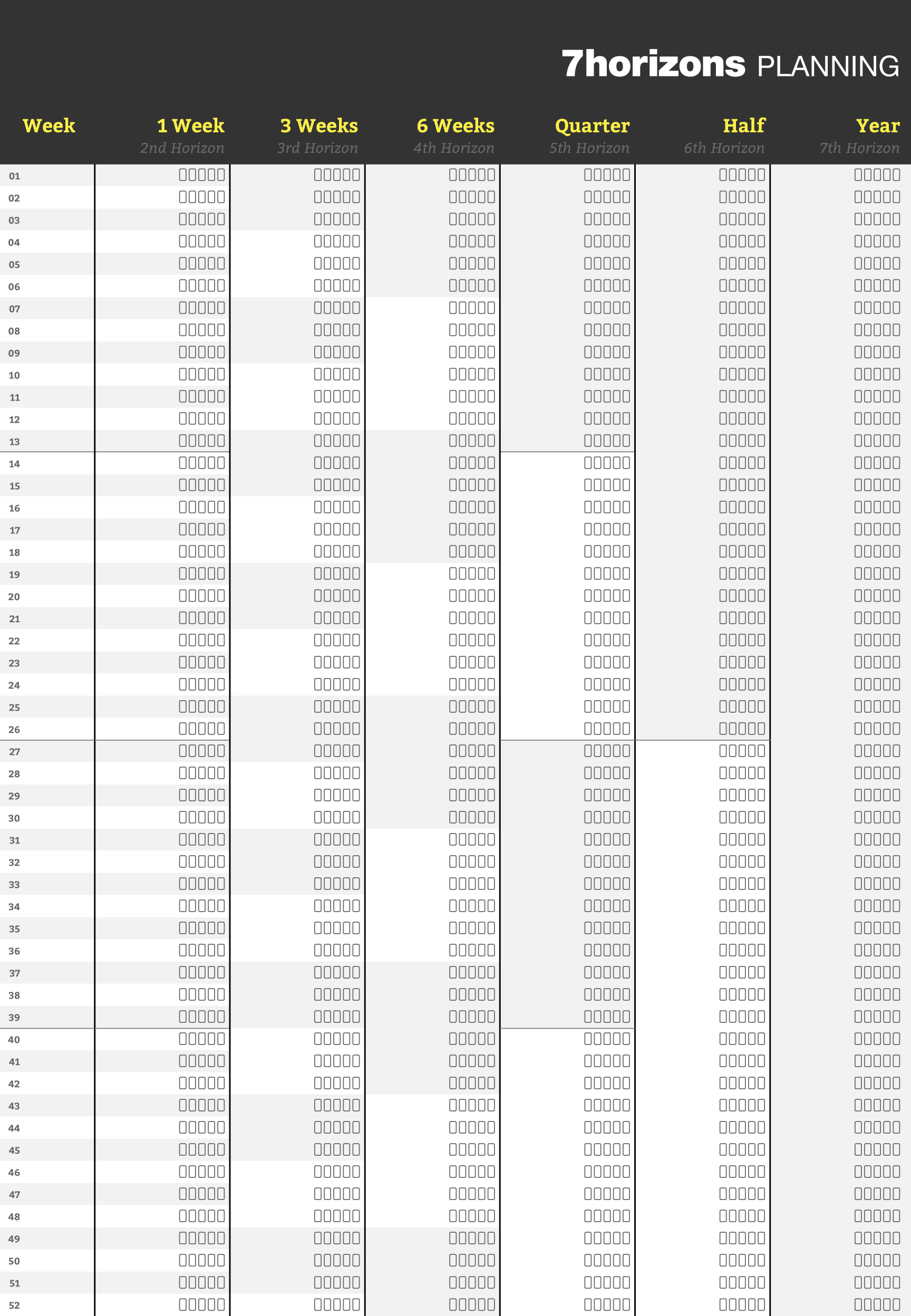 presentation
The ebook contains all the instructions on how to use this method.